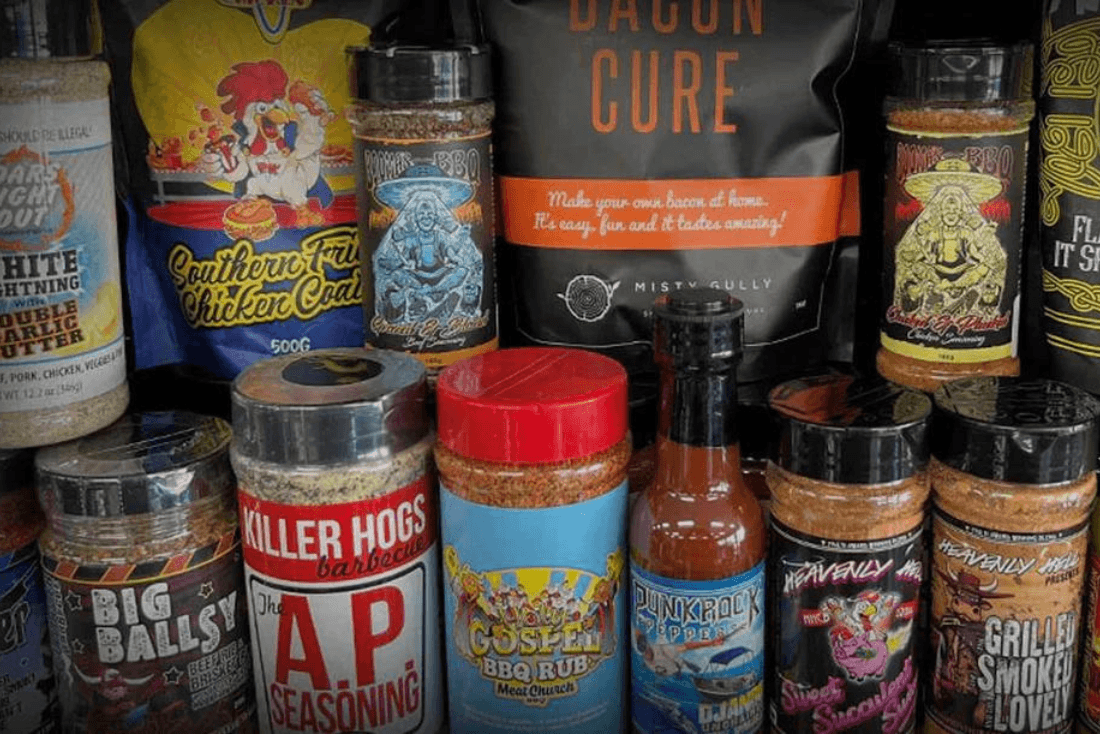 BBQ Rubs, Sauces & Marinades - Everything You Need To Know
Be it a family picnic or an outdoor BBQ party with your mates, having just the right sauces to help you create tantalizing flavours is a must for the serious BBQ lover.
As sauces and rubs can make or break any BBQ, it is important to shop with extra care, knowledge and to be selective. To help with this utmost important decision making, we've compiled a list of the most frequently asked questions to guide you on your bbq meat rub, sauce and marinade journey.
BBQ Rubs, BBQ Sauces and BBQ Marinade FAQs
1. What is the difference between marinade and barbecue sauce?
Both sauces and marinades are great ways to add flavour to your grilled food! Sauces can add moisture and protect against drying out, while marinades help tenderize the meat and add flavour.


2. How long does BBQ marinade last?
Most BBQ sauces come with a best-by-date of 1 to 2 years. However, it can easily last for a couple of months past the printed date.

3. How do I use barbecue seasoning?
You can either use it immediately before cooking as a steak seasoning or as we prefer apply it to your meat 30mins prior to cooking. You can even use it as a dry brine for larger cuts of meat. There are a plethora of ways to season and barbecue meat and vegetables.
4. How long can a rub be applied to meat before cooking?
You can apply a rub right before you cook or a few hours ahead of time for basic grilling or up to 24 hours ahead if you're hot-smoking. Dry-rubs will stay fresh for about six months if kept in an air-tight jar in a cool, dark place.barbecue sauce?
The Beginning of New Flavours
From 7 Sins BBQ to Heath Riles, at Smoked BBQ Co, we have a wide range of BBQ rubs, seasonings, and sauces in Australia to suit any taste or occasion. Spicing up meats and vegetables has never been this easy and fun. Whether you crave a smoked hickory flavour or want to get a delicious glaze, we have everything you need.
Our Curated Range of BBQ Rubs, Sauces and Marinades
Discover our range of BBQ Rubs, Sauces & Marinades. See also American BBQ Rubs | Australian BBQ Rubs | New Zealand BBQ Rubs | Gluten Free BBQ Rubs & Sauces
Have More Rub, Sauce or Marinade Queries?
We love making personalised recommendations. Chat with the team online or instore today. Or call us at 07 55727790.