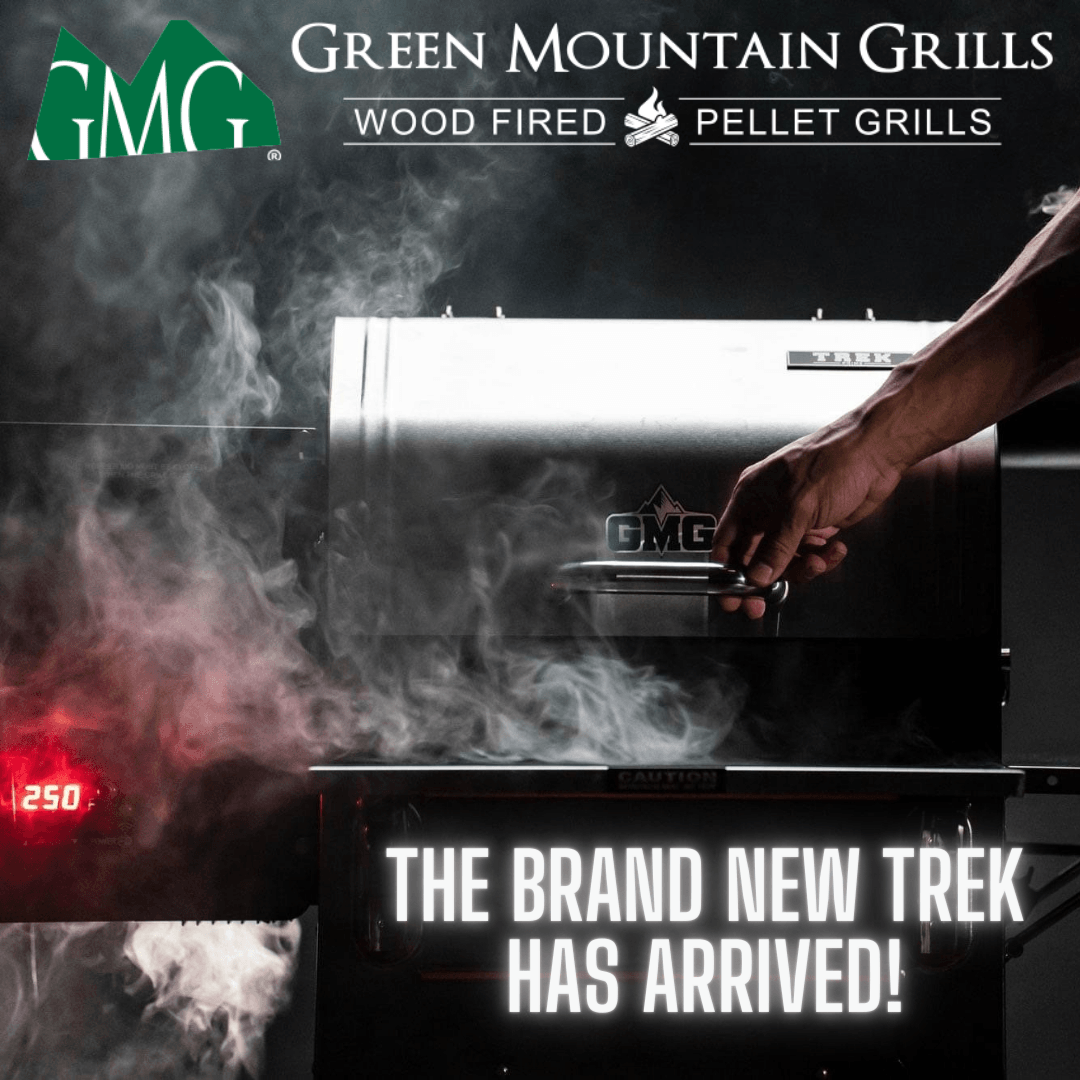 The brand NEW GMG Trek Is Here!!!
The GMG Trek Has ARRIVED just in time for those Christmas holiday trips!!
This is the go-to grill for small families, campers, tailgaters, RVers, or anyone who wants to cook two racks of ribs or 4-6 nice steaks, wood fired pizza's in minutes or a bunch of burgers.
Control and monitor your grill from your couch or on-the-go with GMG Smart Control. Adjust your smoke and grill temp from 150°F to 550°F with 5° increment control. Adjust and monitor your food temp from your phone with the GMG App. Grill smarter, eat better!
GMG 'TREK' WiFi Pellet Grill 12V, Stainless Steel Hood – Smoked Bbq Co
Kick your taste buds into a new dimension!
*Always use the portable grill on a non-combustible surface. Always put a heatproof barrier between the grill and a truck bed or table or similar.*
INFORMATION
The TREK model is the ultimate portable grill. It comes with a digital WiFi controller (control and monitor through our iOS or Android mobile application), a meat probe, a peaked lid for rib racks, and Sense-Mate, a thermal sensor which constantly monitors grill temperature. The grill can run on 12V or 120AC so it's perfect for home or camping, tailgating, hunting, house-boating, music festivals or anywhere you can take it! 
FEATURES
SMART CONTROL:
Pizza Oven Attachment for the ultimate wood fired pizzas in minutes!!
WiFi MODE: Connect to your grill through local home WiFi Network
SERVER MODE: Connect to your grill remotely through the GMG Server Mode to control and monitor your grill on the go
CONTROL & MONITOR: Increase or decrease internal grill temps and monitor food temps through your food probe
CUSTOM COOKING PROFILE: Create and manage fully programable cooking profiles
FOOD TIMER: Set food timer in the app and receive a notification when done to help manage your cook time
POWER CONTROL: Control the power to your grill