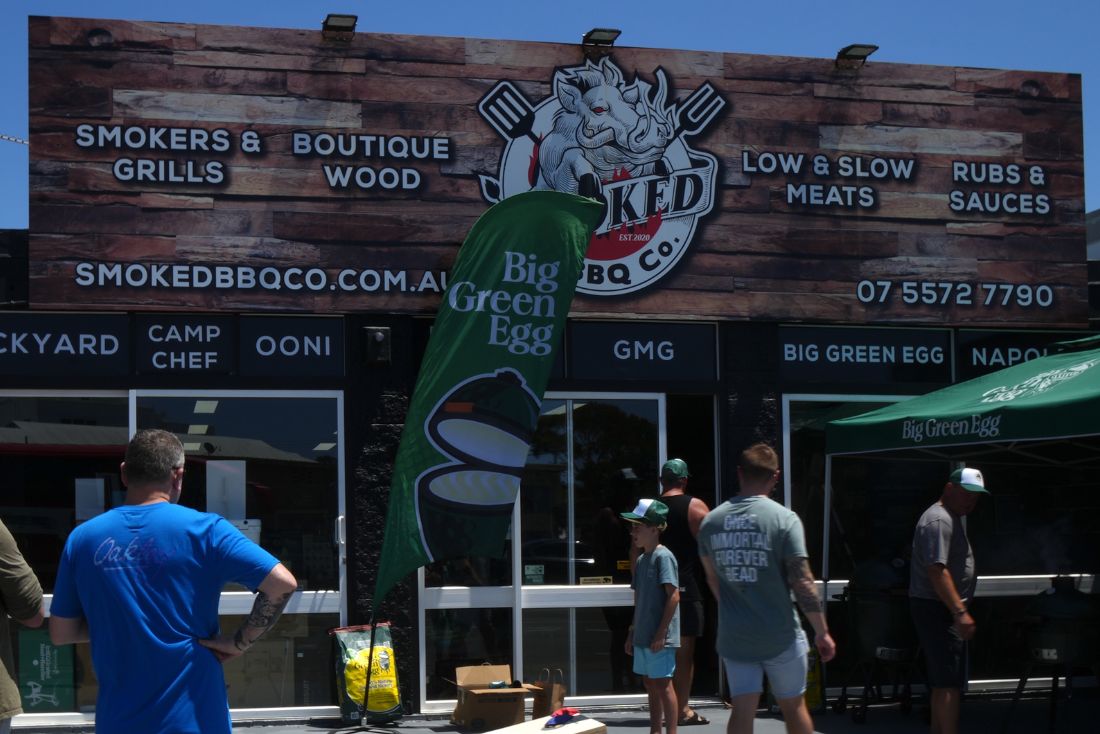 EGGfest 2023 - That's A Wrap
Big Green Egg
EGG

fest 2023 At Smoked Was Awesome!

 
Thank You
Thank you to all our amazing customers that joined us on the day for the very first Big Green Egg EGGfest at Smoked which was an epic day of fun, food, and some massive prize giveaways!
Winners Announced
Congratulations to all of the giveaway prize winners. It was fantastic to be able to give back to the people who support us and great to see these prizes going to great homes to be enjoyed.
Congratulations to Jiah on winning First prize -The Big Green Egg Minimax Bundle valued at $1450.00
Congratulations to Hayden on winning Second Prize - Inaugural Dolphins NRL Team 2023 Signed Jersey Valued at $1395.00
Big Green Egg
EGG

fest 2023 Happy Snaps & Vid

 

 

 
 Make sure you don't miss EGGfest 2024!