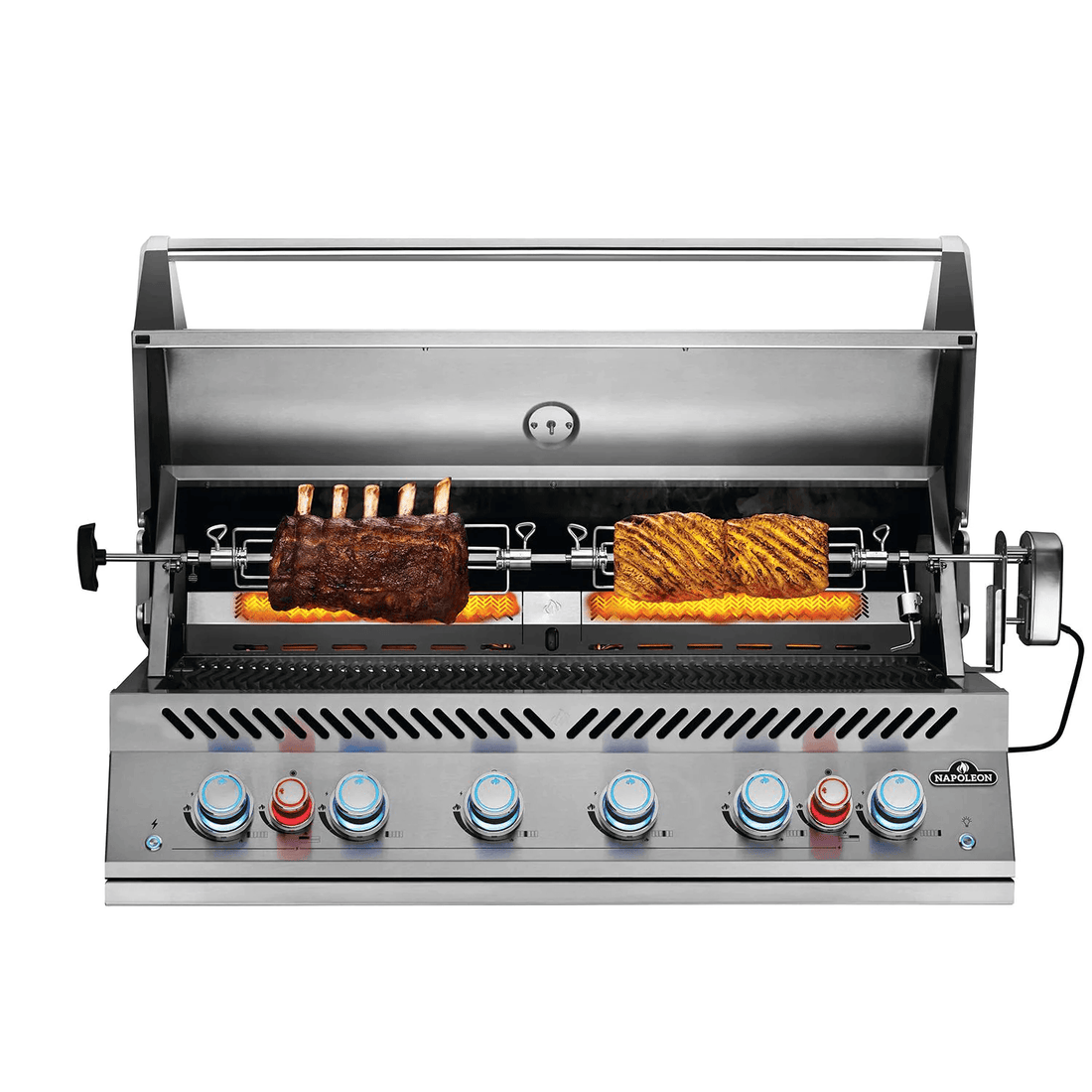 Napoleon Barbecue, New Product Alert!
The all new Napoleon Barbecue 700 Series Built In Models are about to land! 
These new units have it all, providing the ultimate durability alongside supreme luxury.
Models will include the 32 RBI (4 Burner) and 38 RBI (5 burner) both housing an Infrared Rear and Bottom Burner.
For that extra functionality the 44 RBI (6 burner) provides Dual Infrared Rear and Bottom Burners making it the crown jewel of any outdoor kitchen!
As an added bonus, all Napoleon 700 Series models include the rotisserie kit as well as a fully integrated storage area keeping everything close by so you never have to be without your favorite Napoleon grilling accessory! 
They are sure to be one of the best Napoleon BBQs given their stylish longevity and unparalleled performance.
Find more details and specs on the Napoleon 700 Series here.