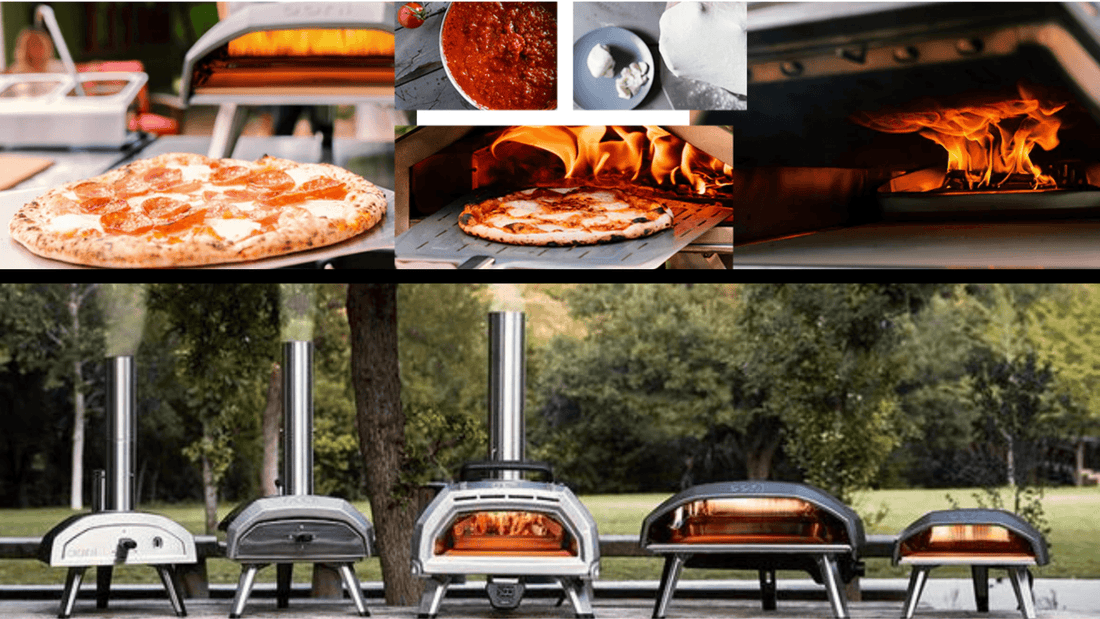 Ooni Pizza Ovens Have Arrived!
Smoked Bbq Co are now a proudly Australian authorised retailer and stockist of Ooni products! From wood-fired flavor to gas-powered consistency - whether 12" or 16" pizzas - their range of portable pizza ovens offer you the oven you want for the back garden or beyond.
Ooni are not only the world's first ever portable wood-fired pizza oven but has grown into a multi-award winning business!
Ooni make pizza simple, with just a few core elements you can achieve the ultimate pizza that simply isn't possible with a home oven or grill, these include:
Ultra-High Heat: 500˚C - the temperature you need for crispy on the outside, chewy on the inside perfect crusts.
Fire & Stone-Baked: Flame-cooked flavour, perfectly cooked toppings and crisp stone-baked bases.
Extreme Speed: Ready to cook in 20 minutes, and cook awesome pizza in 60 seconds!
A little bit about this great brand:
They began with a quest for authentic pizza — the type with flame-cooked toppings and a leopard-spotted crust. Since their journey began they've been empowering people with the knowledge and tools they need to make awesome pizza at home since 2012.
These days, Ooni are all about nurturing the deep-rooted, undeniable love of pizza inside all of us and want to make great pizza possible for everyone, anytime and anywhere hunger strikes. 
Find out more about the range available at Smoked Bbq Co here.
Ooni Pizza Oven Bundle Packages are available!