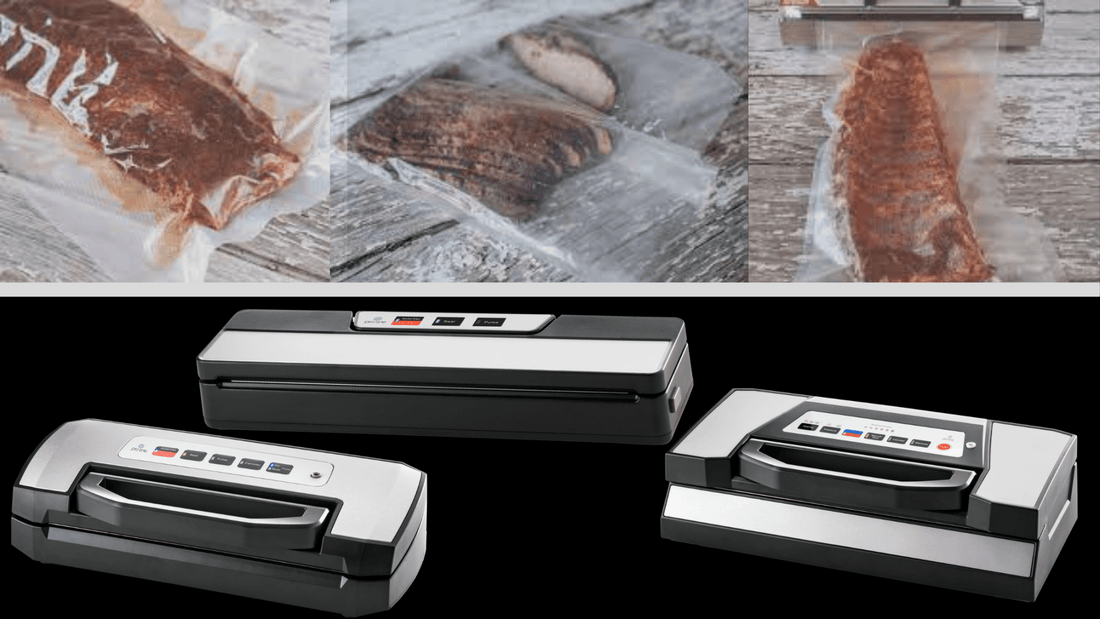 Wondering how Vacuum Sealers fit into the world of Barbecue?
Let's set the scene, Imagine it's a glorious day of smoked meats, beers, lawn games and just a few of your favorite people around. Everyone fills up then heads out and since you (obviously) cooked to impress with Brisket, Pork Shoulder, Ribs and more the realization kicks in that maybe you overdid it for the small crew that joined. If this sounds like you, we have ALL been there!
Here at SMOKED we like to consider ourselves quite the carnivores so when we get that smoke rolling, we make it worth while and cook up a storm! All this to say, we have the absolute best way to preserve, reheat and make the most of your barbecue leftovers!
That's right, Vacuum Sealers are an incredible tool when it comes to storing your leftover Que. Especially if you're like us and cook enough food for a small army every time the Smoke starts rolling, Vac Sealers are truly the ultimate post Que' product! 
THE HOW:
1. Finish Smoking your Meats as per normal

2. Slice up that Brisket, Pull that Pork, Divvy up those Ribs (you get the jist)

3. Enjoy your Meal! (while your eating the leftovers will start to cool down a bit)

4. Once the feast is over, separate the remaining smoked meat into your desired portion sizes. (It's best to arrange however much you would like per meal.)

5. Add these portions into vacuum seal bags, then use the vacuum sealer to remove all the air and seal them up tight.

6. Any meals you would like for the week can be placed into the fridge, all other bags can be stored in the freezer.

7. Whenever you want to crack into it you just place one of the bags into a pot of boiling water and 15minutes later your eating Que'! 
THE WHY:
1. Best Way to store smoked meats. Its a space saver!

2. Reheat leftover Barbecue in 15minutes. Makes for quick easy meals when your in a hurry or just have a busy lifestyle.

3. It is the most efficient way to reheat smoked meats by keeping the integrity, moisture and flavor like it just came off the Smoker. 

4. You are not forced to eat leftovers within a certain timeframe, vac sealing provides a much longer storage life.

5. Incredibly cost effective by creating a multitude of future meals with zero waste 

6. Fantastic solution to the dreaded 'what's for dinner?' fast, fun, delicious options from pulled pork tacos and brisket burgers to smoked meat pies, sliders and more 

7. Perfect for those camping trips. Whether you plan to smoke up a storm while away or prefer doing a few preprepared meals before heading out it's got you covered
Click here for more details and to check out the Pro-line range now available at Smoked Bbq Co!