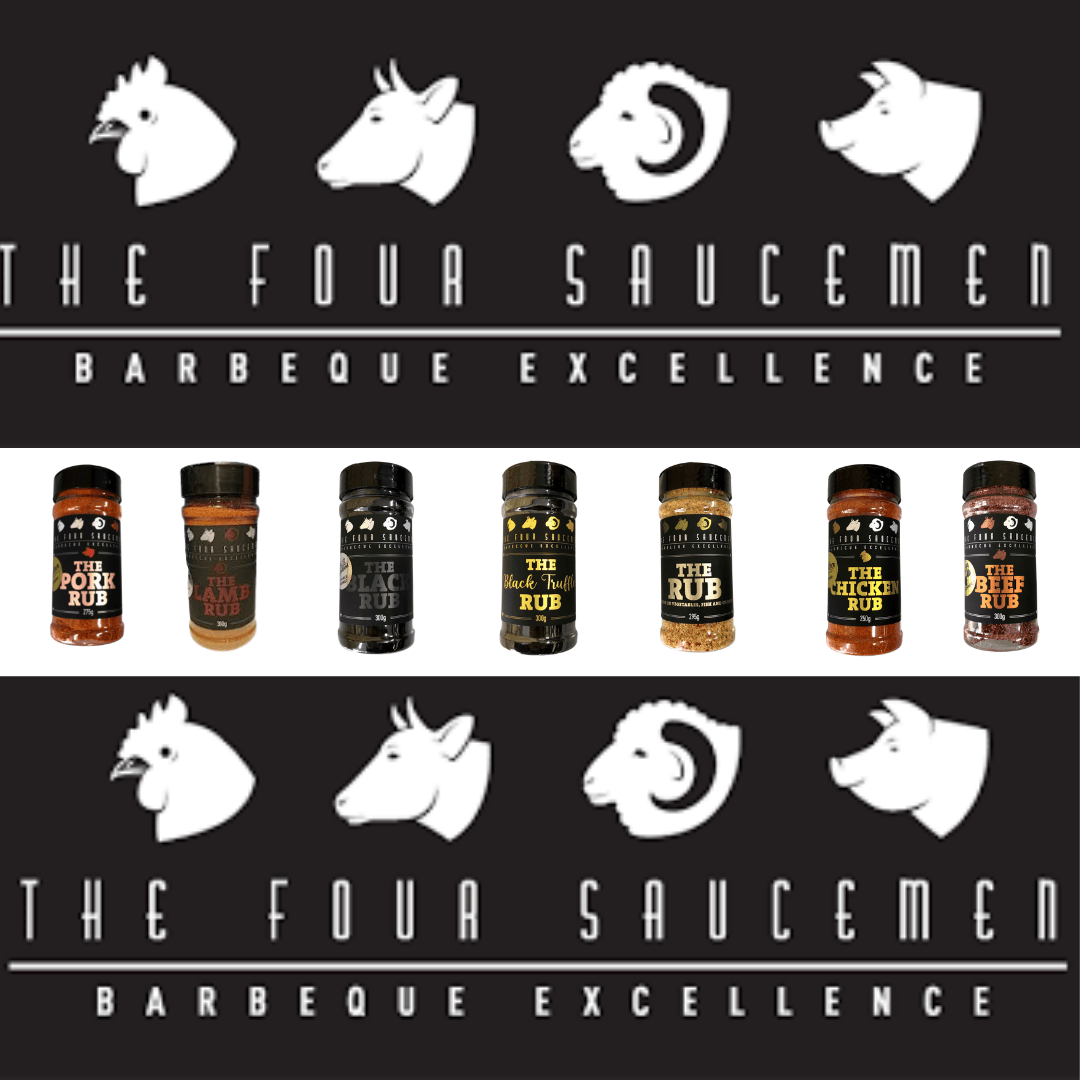 The Four Saucemen Has Launched At Smoked BBQ Co
Smoked BBQ Co has just launched the full range of The Four Saucemen BBQ rubs!!
Theses rubs are uniquely crafted with the whole range having distinctly different flavour profiles to any others on the market and are a point of difference in any good collection and come highly recommended from all of us at Smoked!!
These award winning rubs have some big accolades to their name with multiple awards at Meatstock N.Z
The Pork Rub
- 2nd Place Pork Ribs Meatstock N.Z 2017
-1st Place Pork Ribs Meatstock N.Z 2018
-1st Place Pork Ribs Meatstock N.Z 2019
-1st Place (SCA)
-1st Place Meatstock N.Z 
-2nd Place Meatstock N.Z